The mission of most state and regional tourism offices is to promote visitors, vacationers, and residents to spend time and money in their communities. Visitors to the state/region then contribute positively to the local economy by staying at local hotels, shopping at local businesses, and eating at local restaurants. While this is the traditional model for tourism offices, an online marketplace provides a whole new way for visitors to spend money in your communities without even leaving their homes.
Benefits of hosting an online tourism marketplace for your state or region: 
Allows those considering visiting your state or community to "visit" online before they've even left their homes and explore your retail shops.
Allows past visitors who love your state or community to still get memorabilia long after they've returned home.
Allows residents of your community to browse and buy online from your businesses, helping them to choose local businesses first when shopping online.
---
Example:
The Santa Fe Marketplace helps customers experience Santa Fe long after visiting.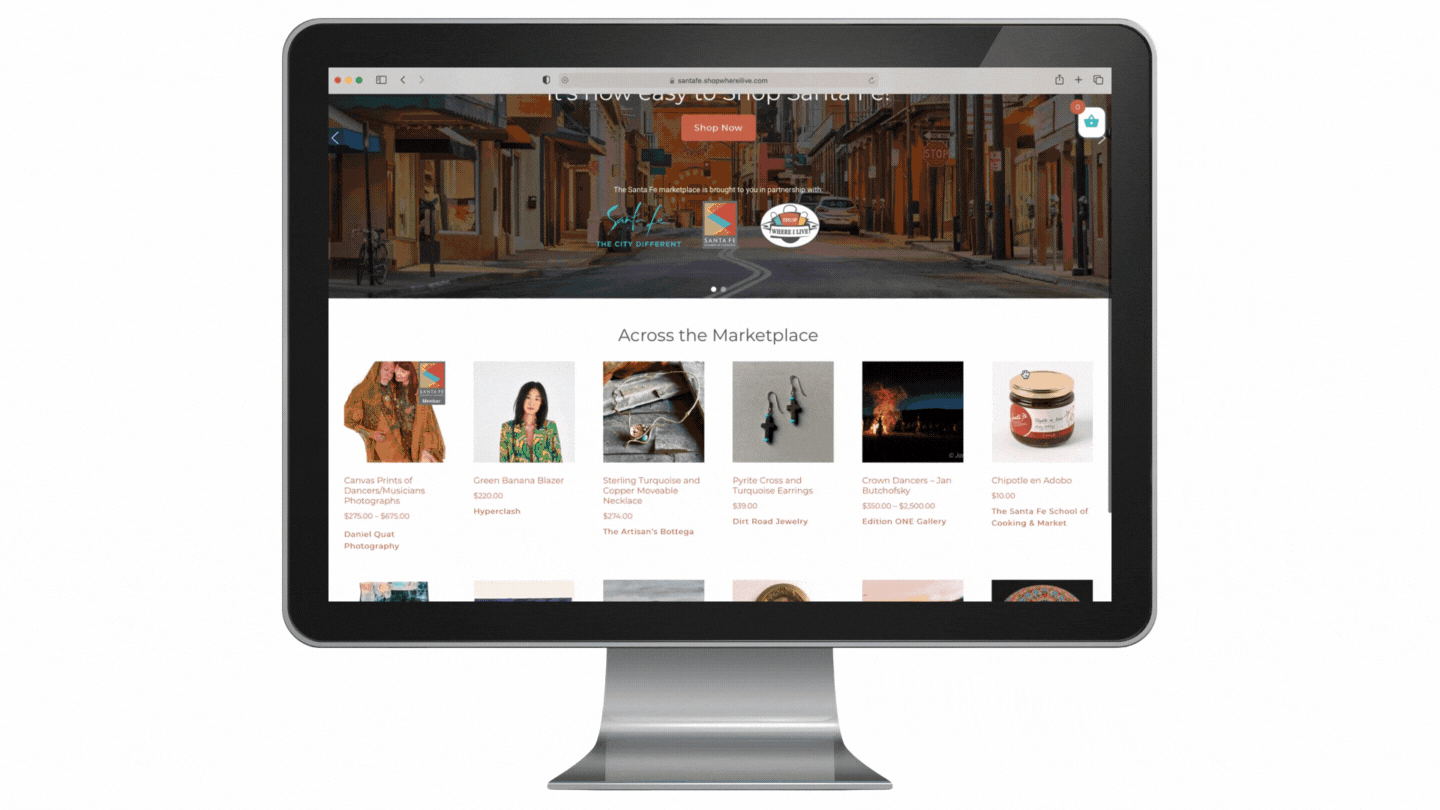 TOURISM Santa Fe and the Santa Fe Chamber of Commerce partnered with Member Marketplace to launch the website SantaFeMarketplace.com, enabling small businesses in Santa Fe to come together to sell products and services online.
"The new online marketplace offers single website designed to access products from many local independent retailers. Buying the work of a local artist, your favorite chile powder or a turquoise and silver necklace from Santa Fe businesses is now possible using one website and one transaction. Now there is a way to discover all that Santa Fe, New Mexico businesses have to offer without visiting multiple storefronts, websites and social media pages."  – Read more
The Santa Fe Marketplace is seeing 87% of its orders come from OUTSIDE of New Mexico, highlighting the fact that customers are wanting to destination shop, even if they aren't currently traveling to that city. One customer's review on a product said it all:
"I purchased a beautiful scarf for my wife's birthday as a reminder of our love for Santa Fe. I wish you could have seen her face when she saw it: wide smile, and "oh my's", and "it's gorgeous". I don't hit many home runs, but this scarf was out of the park."