Hero
Member Connection Marketplace
Ready to streamline connections, maximize awareness, and boost business opportunities for your members?
It's time to go beyond a basic directory to create additional value to retain and gain new members.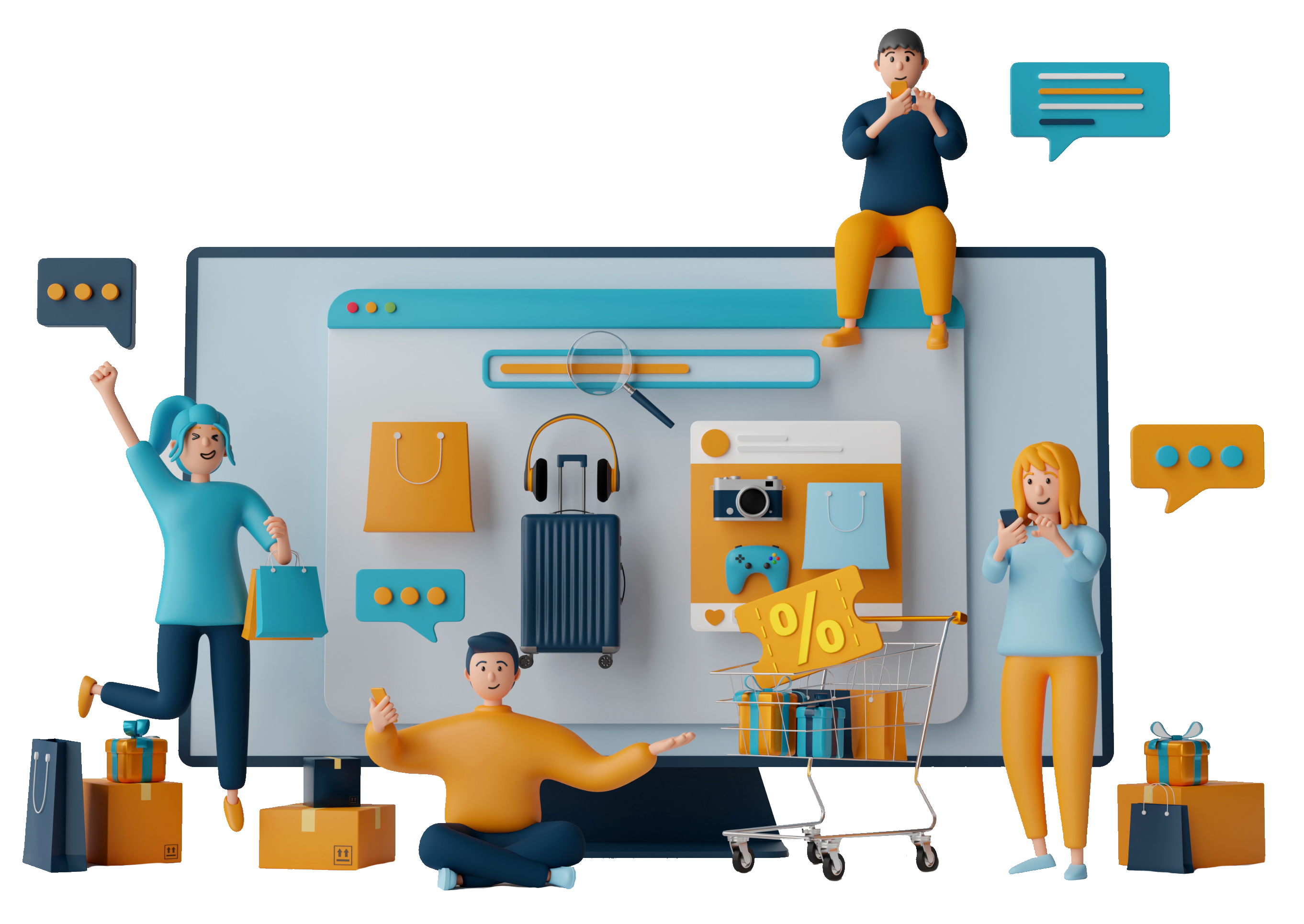 ---
The new way to promote your members online.

A member marketplace gives you a unique way to promote services, product offerings, promotions, and events for your members. Stand out amongst your peers while providing even more value for membership in your chamber or member-based organization.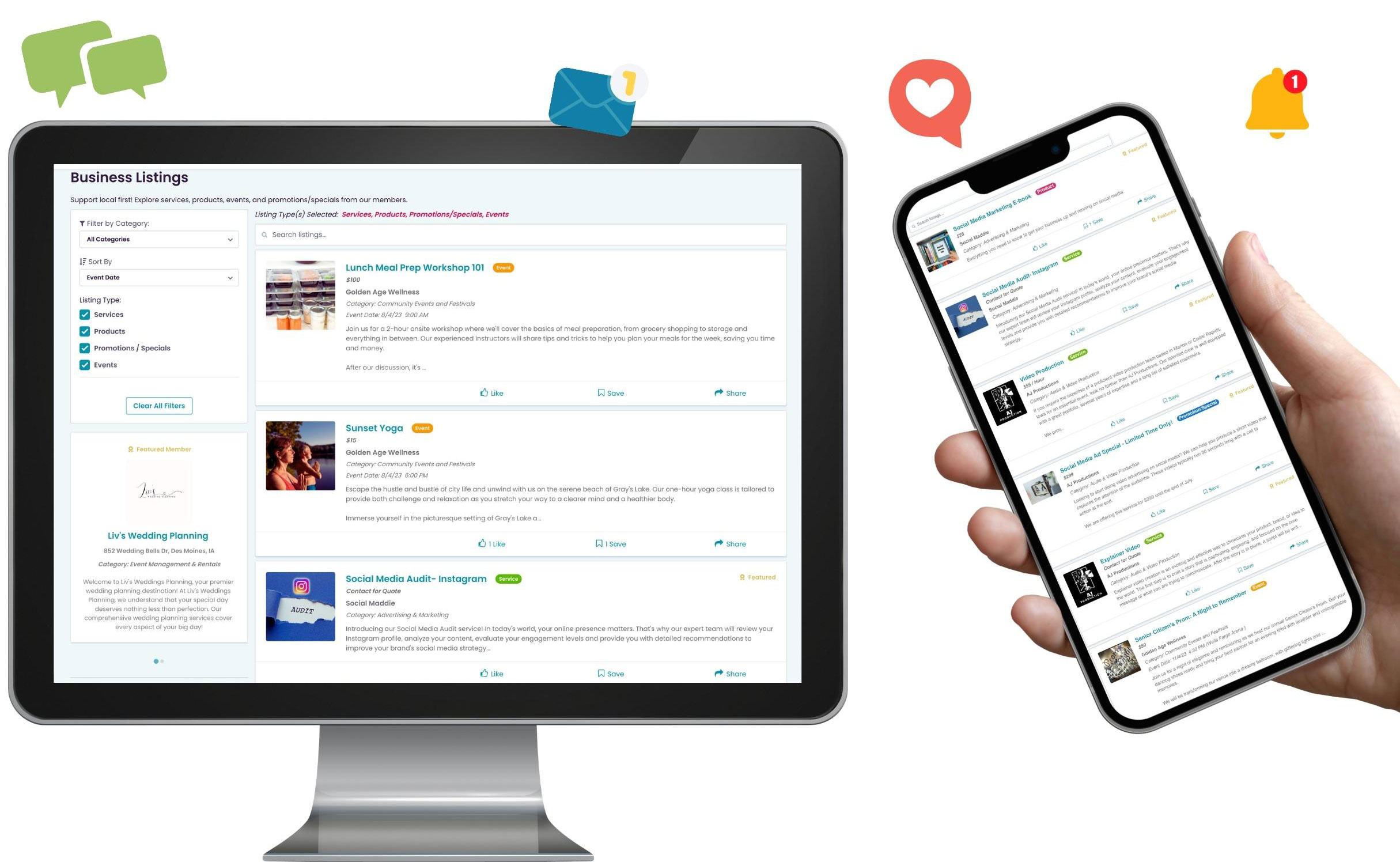 Member Listings
Businesses can easily create public listings on your marketplace on their own without your assistance, saving you time.

Engagement features including likes, saves, and sharing builds trust and ignites curiosity among peers.
New listings are emailed out to subscribers on a weekly basis, keeping users informed of the latest offerings.


Through our messaging system, users can connect directly with businesses online through their listings. This facilitates a quick and easy way to learn more about a particular business offering while bringing leads to your members.
Service Request System
Both members and community users can post service requests for a wide range of things they need from a local business… from lawn service to accounting to marketing services and beyond. The possibilities are endless.

How it works:
Users post requests for anything they need and choose a time frame they need it by.



Member businesses receive real-time notifications of relevant lead opportunities based on the keywords they set in their accounts.

Through our direct messaging system, members can directly respond to the requestor to work the opportunity.

Instead of the customer trying to find a local business…the business comes to them based on something they need now. Win-win for both parties.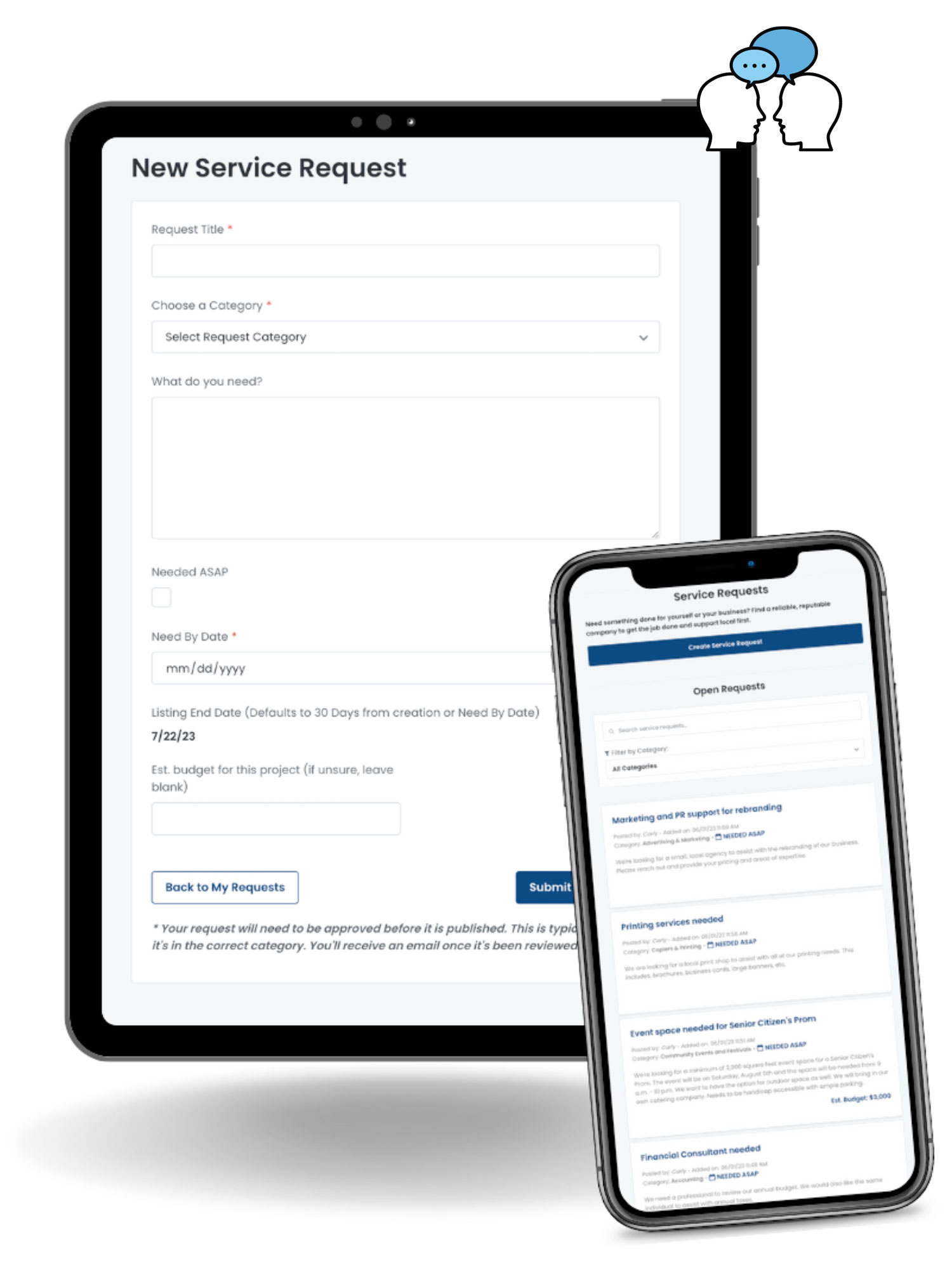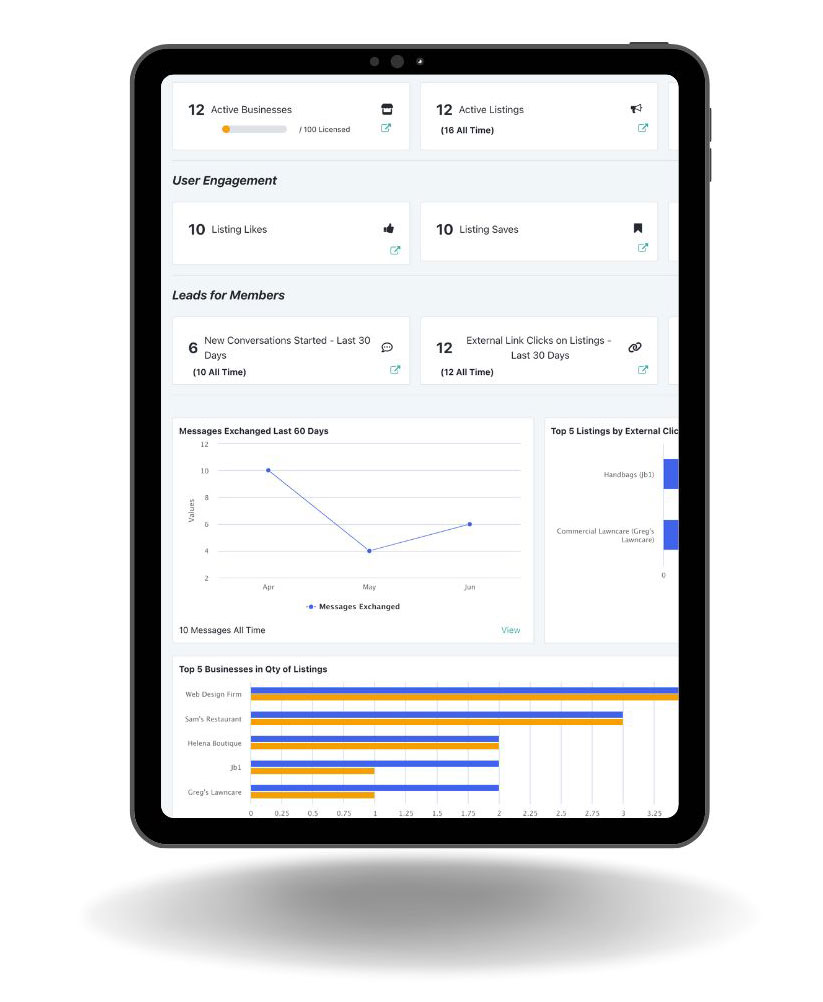 Analytics & Reporting
Partners gain their own dashboard to review site statistics anytime.

Dashboard provides key metrics such as leads generated, services requested, referrals made, engagement activities, and more.

These insights demonstrate value to members.
Quick, Easy Deployment
Your member marketplace will be managed entirely by our team. We handle it all… technical support, website upkeep, and customer support. All you need to do is communicate the benefit to your members!
Custom branded to your chamber with logo and color scheme.
Your marketplace will reside on a unique website address that you can link to from your website.
Resources are provided by our team to help you launch your new marketplace.
Pricing
Get your member marketplace started now.
As low as $0.36 per member!
✓ Up to 500 member business accounts
✓ Includes all current system features
✓ Customized with your logo and color scheme
✓ Fully managed website with dedicated account manager
✓ Partner dashboard for marketplace activity reporting

*Monthly plans can be cancelled at anytime. Annual contracts available upon request.
Initial Set Up Fee ($389)
Optional, one-time cost.

We can import your businesses for you, setting up their initial account and contacting them to finish their business profile setup.
Additional 100 Users ($52 per month)
Business accounts beyond the 500 included initially are available in user packs of 100, added to your existing monthly plan.
Ready to create additional value to retain and gain new members?

Fill out the form below to learn more.