In a 2020 survey from Mainstreet America, only 53% of small retailers used e-commerce strategies during holiday shopping. Surprising, considering that the growth of online commerce has drastically changed the retail industry in the last few years. Online commerce remains an untapped resource for many small businesses, and represents a key area of focus for economic developers centered on small-to-medium sized business development. We've seen firsthand how changing consumer trends have impacted our local economies. Global market analysts UBS predict that another 80,000 retail businesses will shutter in the next several years. COVID-19 pushed e-commerce trends 10 years into the future by some accounts, creating changing consumer expectations and a unique threat to small businesses whose model remains focused on foot traffic. Innovation is key for their survival.
This era, however, presents an opportunity for local community and economic development organizations to rethink their approach to small business development by incorporating more strategies for digital literacy. Our partners at the California (Orange County Inland Empire) SBDC launched California Shop Small on Small Business Saturday in 2021, following a 5-week program featuring topics like e-commerce shop setup, online content and photos, social media and shipping and return policies. This approach introduced small businesses in their community to new skills and offers a platform for growth by creating a place-based shopping center online, attracting customers locally and from other communities.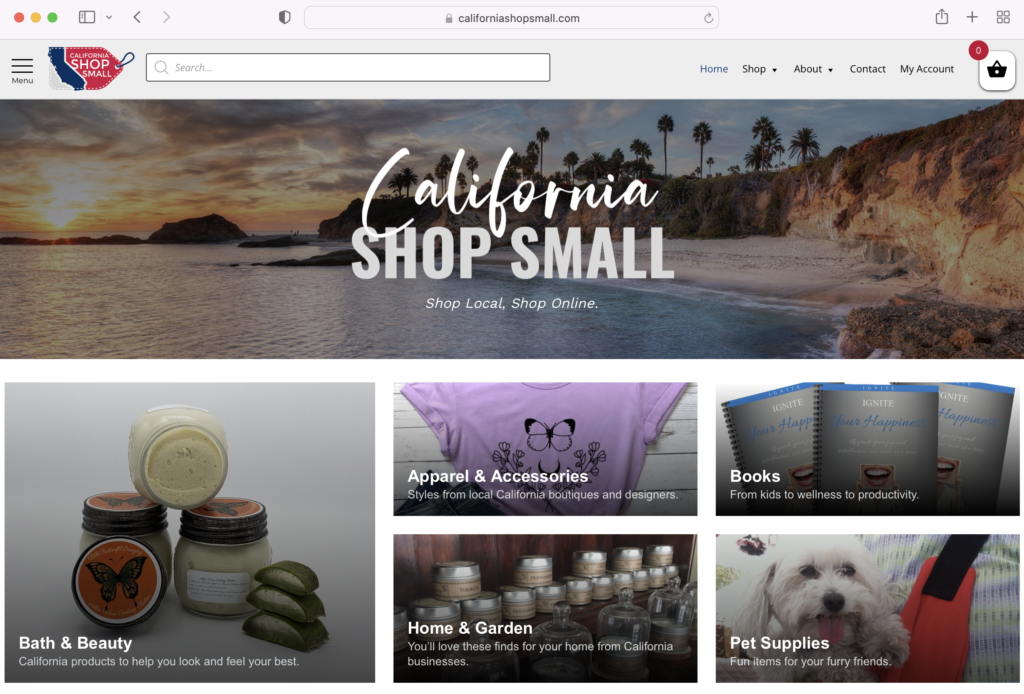 All of this is to say there is an argument to be made for rethinking the economic development approach to in-person, community land-locked strategies for retail. There is a space for place-based digital solutions (full disclosure-this is our bread and butter, learn more here). Local, small-to-medium sized businesses, entrepreneurs and start-ups must learn to compete online, and through the right tools, coaching, and education; economic developers can strengthen their local economy in the long term by investing in these strategies.  The number one complaint we hear from small business owners is that they just don't have enough time in the day to complete all the tasks needed to run their business. While social media offers the ability for businesses to directly communicate and connect with their customers, e-commerce allows businesses to compete to retain sales of those customers, gain new customers, increase awareness, and save time (with the right tools). Moving your community brand online offers a steppingstone for small businesses to utilize more advanced digital sales strategies and creates opportunities for growth that simply can't take place with only "in-person" strategies.
So much of the work economic developers do focuses on placemaking, which is fundamental to the growth of communities. However, e-commerce, digital literacy and technology readiness solutions must be integrated into small business support and development strategies on a community level. The economy is changing, and with it, solutions must too.
---
Member Marketplace, Inc. is a new wave of economic development, making it easy to shop small, local businesses, online.
Now operating in 18 states, our clients include state and local government organizations, tourism bureaus, chambers of commerce, Small Business Development Centers, and other business support organizations throughout the U.S. We manage the platform, support and train businesses, and provide customer service to shoppers. Our partners can now market one website and bring exposure to all of their local businesses, while making it easy for consumers to buy products and services through one site.
---
Member Marketplace operates these local, online, small business marketplaces.