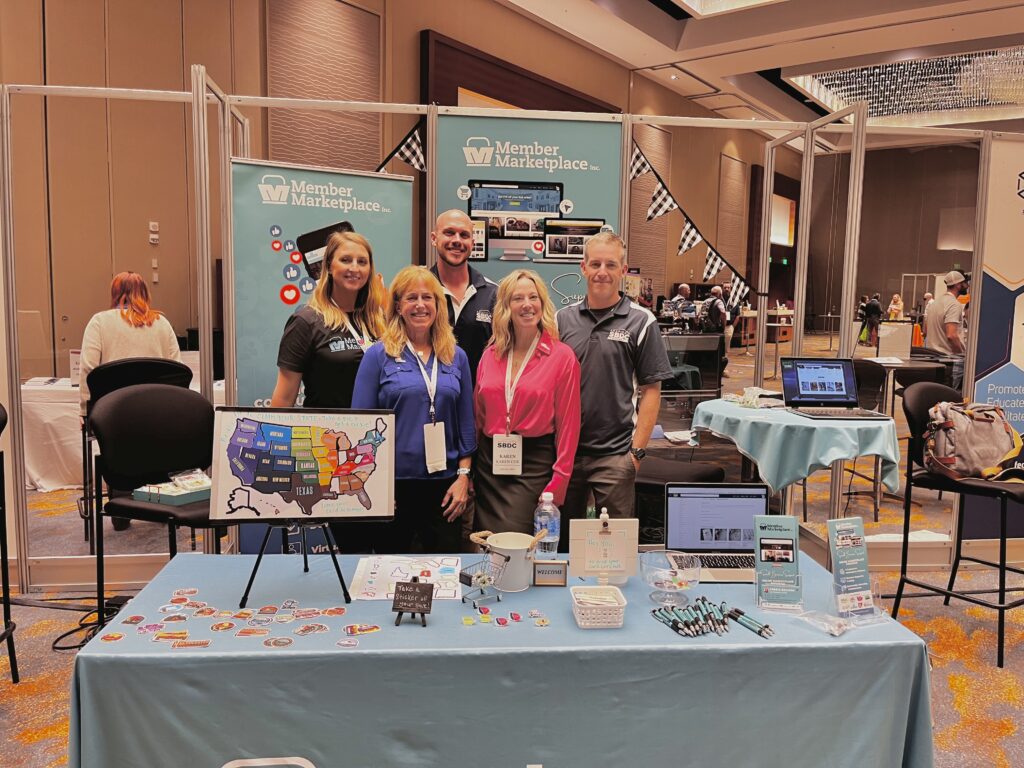 Small Business Development Centers (SBDC's) have a special place in our heart. When I was embarking on my entrepreneurial adventure 5 years ago, I found myself speaking with an SBDC counselor for the first time. Today I still work closely with the Iowa SBDC, not only to help support the growth of my business, but also to support businesses all across the state of Iowa and beyond. Small Business Development Centers, and the support they provide to small businesses is instrumental to our economies. We since have partnered with several SBDC's to start statewide shop local websites like Shop Made in Nevada, Shop Wyoming, Shop North Dakota and California Shop Small. We are thankful for the other regional partners that collaborate with SBDC's in their entrepreneurial support eco-systems in all of the communities we serve. 
Last week I attended the SBDC conference in San Diego. We were delighted to see our friends from Iowa, Nevada, Wyoming, California and North Dakota, and meet new counselors, economic developers, and other passionate SBDC representatives from offices all around the United States. We were met with excitement about what we do, and I suspect that is because our model is congruent with the mission of SBDC's. Both Member Marketplace, Inc and SBDC's work to serve small businesses; creating a space for communities to shine and facilitating a progression to digital marketing for micro businesses. SBDC's serve some of the smallest businesses and see the impact of investing in micro entrepreneurs. SBDC's help businesses by meeting them where they are at, today. With our partnerships, that means helping small businesses get online through a shared and controlled space that enhances theirs and other businesses through a marketplace. We help small businesses develop and bolster digital skills through trainings and one on one guidance. We have the ability to build custom programs for the needs of our partners as well. Additionally, our SBDC partners have built trainings and programs, using the tools we've built to help navigate businesses through challenges in digital literacy, a skill almost certainly needed for small business owners in the coming years. 
In working and meeting with SBDC partners this past week, we recognize that SBDC counselors and administrators are connected, collaborative and proud. They realize what their communities need, and are resourceful in providing services to them.  We are consistently in awe of our SBDC and economic development partners for the work they do to help  people succeed, building their communities, step by step. This work is slow, often without immediate or apparent results, which requires a special set of skills, patience and perseverance. If you are a small business, and are struggling, or just looking for more resources, I can personally recommend working with an SBDC. The growth and success of your business is just as important to them as well. If we met at the conference, or if you're affiliated or connected to an SBDC in your community, thank you for the work that you do, we'd love to talk about how we can collaborate! 
♥ Cherie
---
Fun Moments Were Had!
It's always a good time when there's a little friendly competition on being the first to claim anything, but when the reward is a cookie from this Iowa small business, the stakes were high!